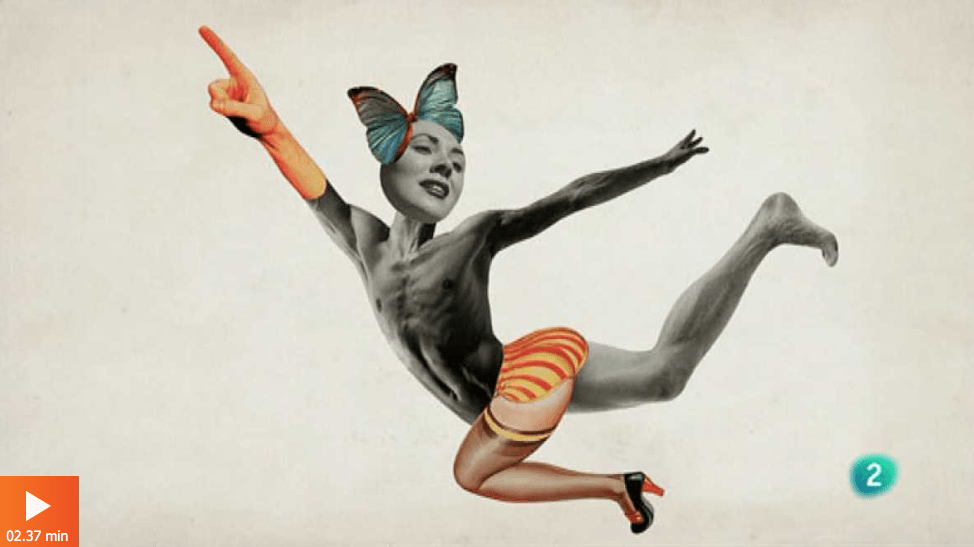 Besides my graphic dessigner and art director work, I develop handmade collages as personal expression (art works). I do collage too for editorial projects, music CDs, profesional decoration projects, fashion, and another aplications.
I have dedicated many years to working with this technique. I always work manually: I'm interested in scissors, glue, and the exploration of various materials (ready made). I work small, medium and large format, but always applying handmade collage techniques, without redimensions or digital retouching. I usually mount my pieces on rigid support, so that they become volumetric figures, small sculptures made of paper, cardboard or wood.
The female figure is largely the central focus of my work. I also work on the idea of generic diversity and other social issues, always with surrealistic language, and allowing total freedom of interpretation to the observer. I like people to think for themselves, to have their own opinion about what they observe.
I am inspired by artistic movements such as Dadaism, ready-made, pop art, street art, and anything that seeks to transgress what has been socially established as "normal and correct."
I was born in Donosti (Basque Country – Spain). I have lived for many years in Barcelona, where I studied graphic design at the emblematic Massana School. During the last years I have lived and worked temporarily also in Formentera, Madrid and Berlin. Nowadays I'm living and working between Madrid and Barcelona.
I'm member of the artists associations MAV, BNM and VEGAP.

Solo Exhibitions:
La Isla Gallery – Madrid – Solo exhibition – March 2017
Arteuparte Gallery – Donostia – Solo exhibition – March 2017
El Imparcial – Madrid – Solo exhibition – February 2017
Arteuparte Gallery – Donostia – Solo exhibition – June 2016
La Fiera – Madrid – Exhibition and prints for sale – 2011-12
Consentido – Madrid – Exhibition – Mural work – 2011-12
Permanent Exhibitions:
Antidote Art Gallery – Bayonne – Permanent exhibition. Original work and prints for sale
El Imparcial – Madrid – Permanent exhibition. Prints for sale
Arteuparte Gallery – Donostia – Permanent exhibition. Original work and prints for sale
Las cosas de Martínez – Barcelona – Permanent exhibition. Original work and prints for sale
La Quadra 15 – Castrourdiales – Permanent exhibition. Prints for sale
Collective exhibitions:
UAM – Sala de exposiciones de la Universidad Autónoma de Madrid – Una de cada tres – Collective exhibition – November 2018
Museo Florencio de la Fuente – Cuenca – Ellas y el tejido social – Collective exhibition – September 2018
Galería Las cosas de Martínez – Barcelona – Puro Collage – Collective exhibition – May 2018
Galería Rizoma – Madrid – Arte en emergencia – Collective exhibition – March 2018
Galería Espai Cavallers – Lérida – Dones d'art – Collective exhibition – March 2018
CC Julio Cortazar – Madrid – Lo hace por que te quiere – Collective exhibition – March 2018
Lecrác – Palencia – Collective exhibition – October 2017
CEART Fuenlabrada – Collective exhibition – September 2017
Espai Cavallers Gallery – Lérida – Collective exhibition – July 2017
Tigumigu Gallery – Terassa – Collective exhibition – May 2017
Women House – Zaragoza- Collective exhibition – April 2017
Espai [B] Gallery – Barcelona. Collective exhibition – July 2015
Artevistas Gallery – Barcelona – Permanent exhibition and original work for sale – 2015
Mutuo Art Center – Barcelona – Permanent exhibition and prints for sale – 2015
Linus Art Galleries – Los Angeles – Work selected as "Juried Exhibition Winner"
Collective exhibition "The Opposite Sex" – 2015
Espai [B] Gallery – Barcelona – Collective exhibition – December 2014
Pop-Up Art Gallery – Berlín – Collective exhibition – September 2014
Fieber Festival – Berlín – Participation in collective exhibition of plastic artists in
the Fieber Festival – 2013
Publications / interviews in art and collage magazines:
Promopress Editions
Mujeres Mirando Mujeres
BLNC Magazine
The Lighting Mind
Empty Mirror
Gestalten Crativa Pool
Oneric Magazine
Clavoardiendo
Kolaj Magazine
Revista Visual
Cults of life nº 4 Magazine
Collage Artist Trading Cards, Pack Six
Sample Magazine #3
www.toombes.com
Inspirational Issue #12
Arteuparte #28
Hi-Fructose The New Contemporary Art Magazine
Gozar Magazine
JungKatz
Le blog du Kisch
Arte aun click
MAV. Mujeres en las Artes Visuales / Women in the Visual Arts